Innovative use of technology is evolving our world-class approach to transformation
What we do
Create integral cultural transformation
The JMJ Transformation Cloud™ is the culmination of over three decades of transformational work, combined with cutting-edge developmental assessment technology. Together, they provide us with a true cultural analytics platform that informs our delivery efforts and your organizational needs in a unique and quantifiable way.
How we discover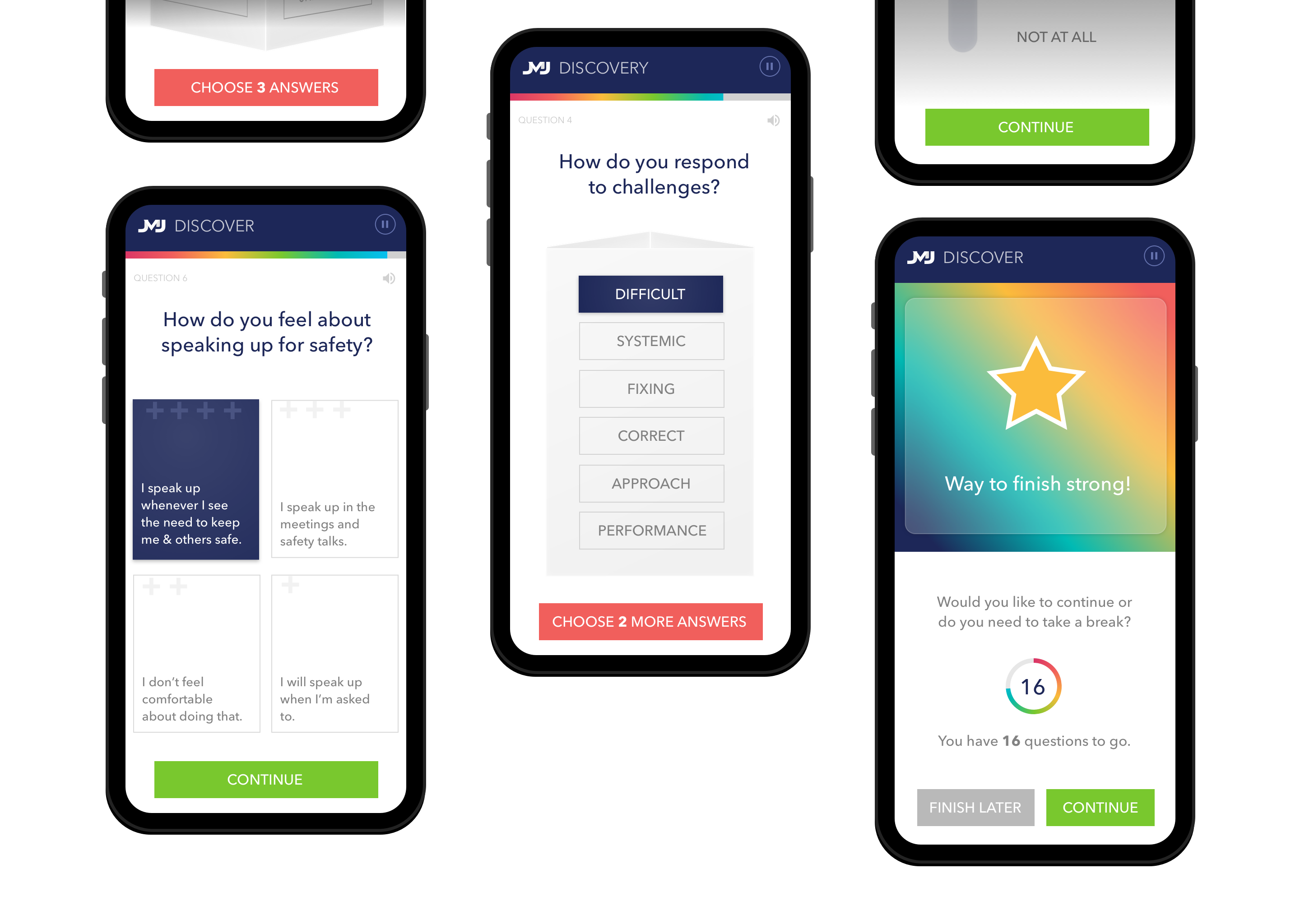 Use cultural analytics to unlock actionable insights
JMJ's 'Discover' analytics platform is a cultural analytics platform that provides intelligent, prescriptive guidance on the execution of transformation. Assess executives, managers, supervisors, workers, and contractors on key cultural dynamics. Use this data to diagnose the behaviors, environment, and systems of your teams, setting the stage for impactful, lasting cultural transformation.
How we develop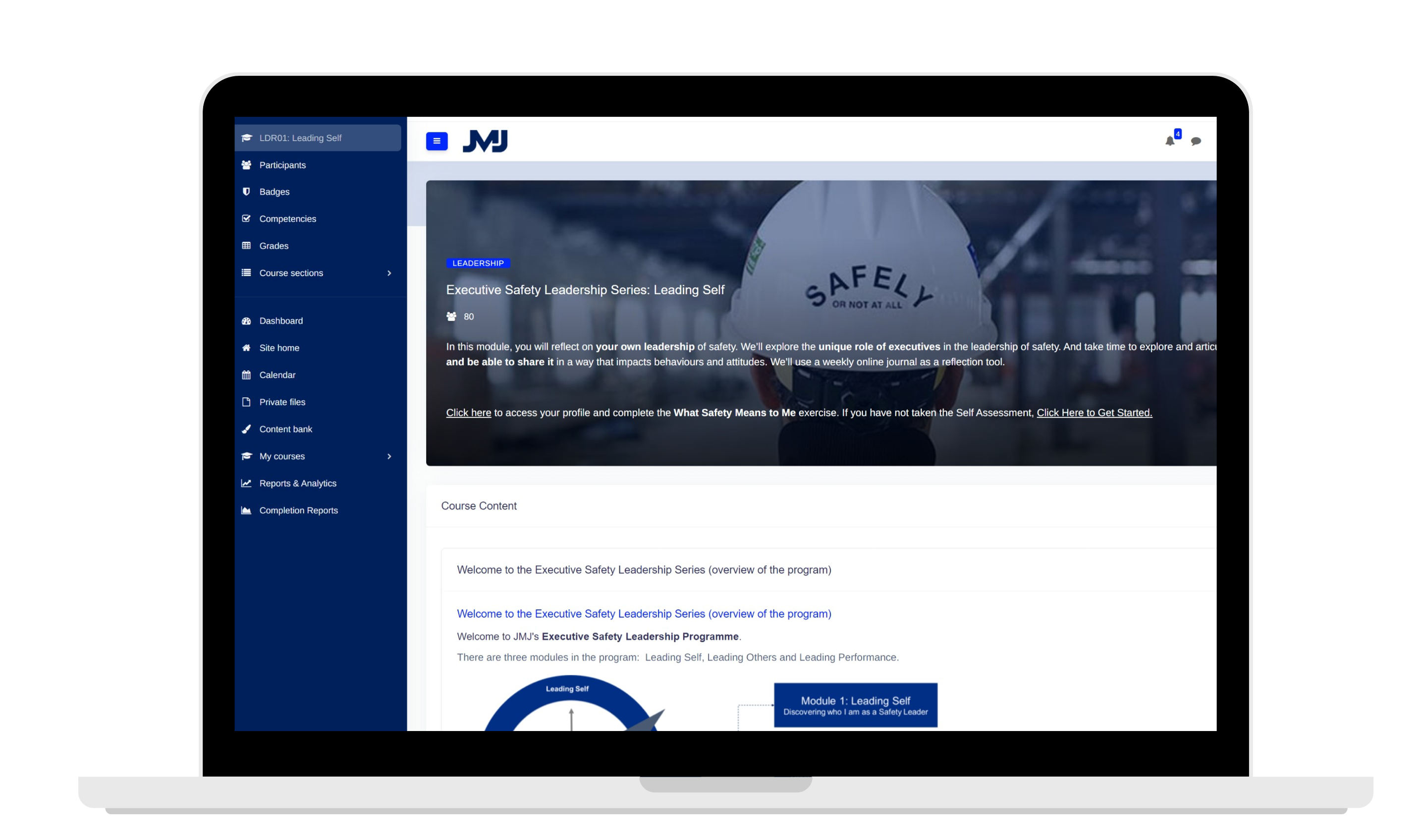 Supplement organizational training and development
JMJ's 'Develop' learning system is a learning management system that provides interactive training and development on the value and practice of transformation. Supplement your organizational training and development efforts with our virtual, self-paced learning environment or in concert with our industry-leading transformation workshops. Learn the fundamentals of safety, sustainability, and performance transformation – expertly crafted by master consultants from all over the world.
How we deliver
Reinforce new behaviors with real-time coaching
JMJ's 'Deliver' app is a mobile field coach that provides content and tools to help support the adoption of transformation. Scale a safety, sustainability, or performance program to field worker level – providing micro-learning, automated train-the-trainer and intelligent coaching via AI- powered chat bots. Reinforce newly-learned transformational behaviors to ensure greater adoption and longer-lasting success.